What size shed do I need?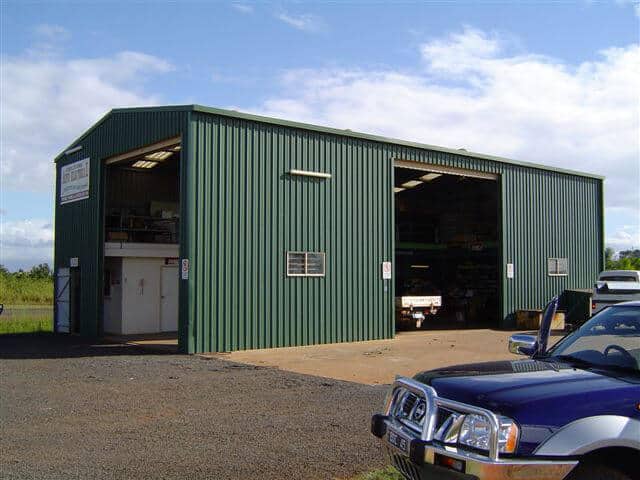 If you're looking to buy a shed for your home in the Northern Suburbs in Melbourne or the surrounding suburbs then here's a great place to start. Whether you just need more storage, you want to protect your cars, boat, or machinery or you just want a simple storage shed, you need to work out the perfect size you need. You don't want to end up with a shed that's too small or one that's so large it takes up all your backyard.
Does size matter?
Yes, of course, it's really important. It's all good if you have plenty of space, but if you don't and you buy at a bargain price, you could end up not having enough space. A shed that's too small can also look ridiculous in your backyard. Conversely, if it's too big, it can completely dominate your beloved backyard and impact your lifestyle.
Other important things for a homeowner to consider are: will you need council approval to build a shed (sheds under 10m2 don't need council approval) and how far from your boundary line can you build your shed.
Luckily Northern Sheds are here to help you through the process of deciding the how, where, and why. We're experts at building sheds for homes, farms, and industrial properties. We've proudly built loads of sheds in Melbourne and the surrounding suburbs.
Here are some useful tips to help you plan your new shed:
Choose the location carefully
You know the saying… location, location, location! In many cases, the size of your shed will be determined by the space you have, so take a good look at your backyard. Measure it out and do a rough drawing on paper of your backyard and where you think you want your shed. If you're not looking for a 'feature shed' then you'll most likely sit along your fence line to maximize the amount of space you'll have left after your shed goes up.
Also, think about the alignment of your shed. Which side do you need to access it from? Are you wanting shed windows or a path leading to it? Generally, sheds have concrete floors, so check your site for trees, obstacles, or soil that may need to be removed to make way for your shed. Other things to think about include:
• If you're storing a boat or caravan, do you need a ramp? And will a roller door be better than a sliding door?
• How much height do you need? If you need quite a bit, consider installing a mezzanine floor to give you valuable extra space.
• Do you need shelving or racking? What about space to hang tools, bikes, or fishing rods?
Time to measure
Once you've decided on the best site and know exactly what features you need, it's time to measure up. The first thing you need to know is which side you need access to because that's the side that will require maximum width, then work out how long you want your shed. Grab a can of spray paint and mark out your dimensions on the ground – this will give you a very clear idea of how big/small your shed needs to be.
Now consider height. Many sheds feature a standard wall height of 2.4 meters but you can get taller heights. Finally, the roof pitch determines the peak height of your shed (more on this next).
What style of roof do I need?
There are many styles of shed roofs and you'll find one that's perfect for you. Factors you need to consider are weather, the location of your backyard, whether you need additional storage space in the roof space, and of course, your personal taste. There are pros and cons to each type of roof, and Northern Sheds will happily chat you through all your options and what might be best for you. As an overview here are some roof styles to consider.
Gable roof: The traditional pitched roof style that features a peak at the centre of the roof.
Sklllion roof: A sloping roof where the highest point is either at the front or rear of the shed
Barn roof: this style gives the look and feel of a traditional barn.
Next steps
If you need a hand with your shed or are stuck deciding what you need, call the Northern Sheds team now. We love building sheds for homes, garages, carports, quaker barns, and big, industrial-sized sheds in Melbourne and its surrounds. Call 03 9359 9905, email us or come visit Northern Sheds at 298 Mahoneys Road, Thomastown.